I MISSED
jjjean65's Birthday! :O

I thought it was the 12th, not the 2nd! :( I'm sorry babe! *hugs*



HAPPY BIRTHDAY!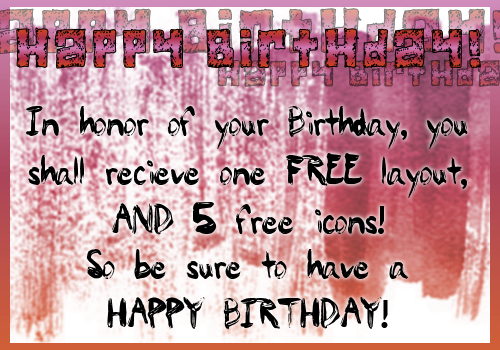 And, because you rock my socks:





Jean is so awesome you guys, she's been such a great friend and she's extremely nice. She makes lots of drooly icons and is one cool chick. :D

Once again, Happy B-day babe.